Story Begins with Excitement
This is again an International visit of mine to the forth country, and it is a dream coming that now i am a frequent traveller .
This country holds a very special place in my heart. In fact, I adore Vietnam so much that when I hit an all- time travel low last year, I bolted there to re-charge my travel batteries and fall back in love with life on the road. There are two major airports in both the south (Ho Chi Minh City, HCMC) and north (Hanoi) to use as a natural starting point.
My flight Thai Airways International- TG 316 , is flying on 6th September 2019 at 2330hrs . The same day in the afternoon , I am taking a nap at my flat after having my lunch , and with all the packings undone. Planning to get it done after my this precious nap. It's 6 pm now, and I have set my bags, footwear, googles, passports and related documents, and the special among all of them, is starring two pairs of shirts and trousers for 10 minutes and thinking , which one is having the best combination . As Thai airways will provide the meal , so I am just having little snacks and leaving for airport. Done with all the checkins and baggage process . And got to know that flight is delayed by 15-20 minutes . I am ok with it. And as my nap was not a satisfied one , so m feeling sleepy and also starving for food expecting to take off the aircraft soon .
Btw , this was least expected, guess what? Thai airways provided north indian meal , that too having superior taste . I Have done with dinner and now, craving for belching loudly, although I did slowly, thinking what the next person sitting will think of me ?
Vietnam Visa on arrival is one of the most popular types of Vietnamese visa which created for travelers who are living far from the location of Vietnam Embassy or Consulate or in nations without the Embassy of Vietnam. Moreover, the whole procedure is implemented online with three simple steps including registering an online application, making the payment, receiving an approval letter by mail. By this way, it helps you save a lot of and money because of the processing time just last 2 days or even just 4 hours for supper urgent cases through Green visa. There will be two costs usually which you have to cover to get your Vietnam visa.
Stamping fee (compulsory) & 1 month single entry: $25 ( as we need single entry visa only)
I have reached my booked hotel in Hu chi minh,  but got to know that we are earlier than usual checkin time, and also they do not have rooms available. I am asked to wait for 1-2 hrs  at the reception sofa .
Vietnam is very safe as well as Vietnamese people are awesome and friendly you will learn lots about yourself and Vietnamese people. That is the main reason Vietnam attracts a huge of tourists from over the world every year for low cost, peace and various natural beauties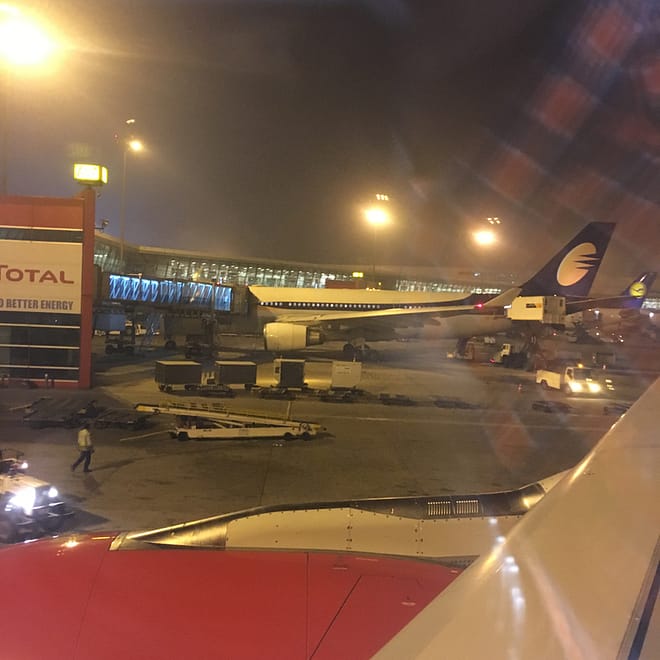 While i am having my welcome drink of some mango flavored, a lady came and said that sir , your room is ready ! And a guy came to pickup my luggage and to see off to my room. I was tired by journey throughout the night, so thought to take a nap and then will step out for lunch and 2-3 hrs later, I reached to a restro having north Indian cuisine, and order chapatis, kadai paneer, daal and rice too. And. You cannot imagine, this might be the first time , i have over eaten . And the reason for this is , my co travelers and my self respect. Wait , will explain , what actually happened ! They people were continuously having food for the last half an hour and they were not stopping, and i was done within 10 minutes . But thought to keep on taking a spoon of rice gradually. And this has ended with asking them upfront, इतना नहीं खाता मैं ? And they are giving me a bit confusing look as i am monster. We are back to hotel and planned to see the night life of Hu chi minh. The extraordinary experiences that the Vietnam nightlife offers is one of the major reasons why this Asian country needs to be on every traveler's bucket list. Be it casino hopping or pub crawling, dining on a cruise or shopping till late at night, Vietnam has got it all. What makes it more special is the fact that like most places, one doesn't have to worry about the party budget here since everything is available at pocket-friendly prices, And the night life was amazing, people were dancing on the road outside the clubs , without having a thought of being judged. Generally all the clubs closes at 00:30 but if you still want to discover more about the nightlife, you can hire a motorbike in advance and drive around the city. Motorbikes in Ho Chi Minh and Hanoi street traffic is almost the same. Motorbikes are all over the streets; they even pass on sidewalks and beat the traffic lights. Crossing the street may be very challenging to Vietnam first timers but don't worry  despite the massive volume of motorbikes, drivers proceed with 60 kph as the fastest and is generally safe. Just walk straight with a constant pace, don't hold back, as the motorbike drivers will adjust for you.
Spots visited in "Ho chi Minh City"
War Remnants Museum
The War Remnants Museum is a war museum at 28 Vo Van Tan, in District 3, Ho Chi Minh City, Vietnam. It contains exhibits relating to the First Indochina War and the Vietnam War.
Kuala Lumpur Tower
The Kuala Lumpur Tower is a communications tower located in Kuala Lumpur, Malaysia. Its construction was completed on 1 March 1995. It features an antenna that increases its height to 421 metres and is the 7th tallest freestanding tower in the world.
Reunification Palace
Independence Palace, also known as Reunification Palace, built on the site of the former Norodom Palace, is a landmark in Ho Chi Minh City, Vietnam. It was designed by architect Ngô Viết Thụ and was the home and workplace of the President of South Vietnam during the Vietnam War.
Batu Ferringhi
One of Penang's most popular destinations (in fact, it's the second most popular destination after Georgetown). Its night market is quite legendary, while its waters are popular spots for a range of water sports activities such as jet-skiing, parasailing and windsurfing. Although i am the person with Aquaphobia, and even my maa couldn't pump enthusiasm of getting into deep water and performing water activities .
For vegetarians, Vietnam food are bit challenging , reason being, we people have never smelled chicken curry and egg curry in our life , and here almost all the local restaurants there is a unique smell , which is just unbearable for me . So have decided to look for north India cuisine every time. We got a restro, owner was from Punjab India , got the taste of India in Vietnam. The next day we will be leaving for Hanoi in the morning 6 am is our Vietnam Airline departing. Our hotelier had given a pack of fruits at 4 am in the morning, and we having those while waiting in the queue of checkin for airline to depart for Hanoi. Reached hotel and without wasting time we got ready for sightseeing.
SPOTS VISITED IN "Hanoi" CITY​
Thăng Long Imperial Citadel
The Imperial Citadel of Thang Long, - is an intriguing relic of Vietnam's history and, signifying its historical and cultural importance, was made a UNESCO World Heritage Site in 2010. Also known as the Hanoi Citadel, many artifacts and items dating back to between the 6th and 20th centuries were excavated in 2004, including foundations of old palaces, ancient roads, ponds and wells.
The Vietnam Museum of Ethnology
is a museum in Hanoi, Vietnam, which focuses on the 54 officially recognized ethnic groups in Vietnam. It is located on a 43,799-square-metre property in the Cầu Giấy District, about 8 km from the city center.
Ho Chi Minh Mausoleum
n Ba Dinh Square is one of the most visited attractions in Hanoi. It is the final resting place of Ho Chi Minh, the most iconic and popular leader of Vietnam, known to his people as 'Uncle Ho'. His body is preserved here in a glass case at the Ho Chi Minh Mausoleum in central Hanoi (albeit against his wishes).
Hoa Lo Prison Relic
The Hỏa Lò prison opened in 1886, when Vietnam was under French colonial rule as part of Indochina. Most of its prisoners at that time were political agitators .
And we are returning back to India today evening with again Thai airways via Bangkok.

Few things which i liked about this country is , as we all have studied about Vietnam in history , but this country has suffered a lot during the war with china and the other countries. This i got to know after visiting here and their museums. And the best thing is this country has succeeded and achieved tourism with a very short tenure of time along with the public cooperation.

Gained two friends from Vietnam, one was from here only and the another one was from scotland. Now connected on social media . Here I had the best coffee of my life yet. See you soo Vietnam!